Sport and leisure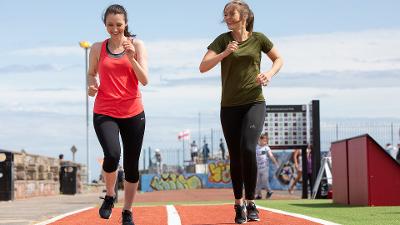 South Tyneside caters for all leisure activities from swimming, football, walking, running, skateboarding and cycling to the more adventurous activities like wall-climbing, canoeing and jet-skiing!
South Tyneside hosts other big sporting events such as swimming galas in our state-of-the-art leisure facility Haven Point, cycling competitions at Gypsies green and a number of football and running competitions. We even host the Great North Dog Walk on the Leas for those dog lovers out there and see the finish line of the Great North Run - the world's largest half-marathon!
South Tyneside has lots of leisure centres and golf clubs spread throughout the borough. So whether you're a participant or a spectator you won't be disappointed in South Tyneside!