Nightlife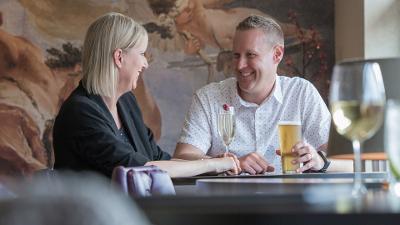 If you're looking for a great night out, South Tyneside has something to offer everyone.
Party time
Fun lovers looking to hit the hot spots and dance the night away should head for South Shields Town Centre for the trendy bars and happening nightclubs.
Located within a compact area you won't have to walk far between bars to quench your thirst!
A relaxing night out
There are plenty of traditional cosy pubs around too, serving up a great pint and a friendly smile for those that are looking for a more relaxing atmosphere.
The seafront of South Shields offers a stunning setting for a great selection of chic drinking establishments, whilst the Mill Dam area of the town appeals to real ale lovers.
From villages to town centres
Whether cocktails, prosecco, beer, spirits or wine is your tipple of choice, South Tyneside has it all served with a helping of friendliness and a bill that won't break the bank!